SAIAKUNANA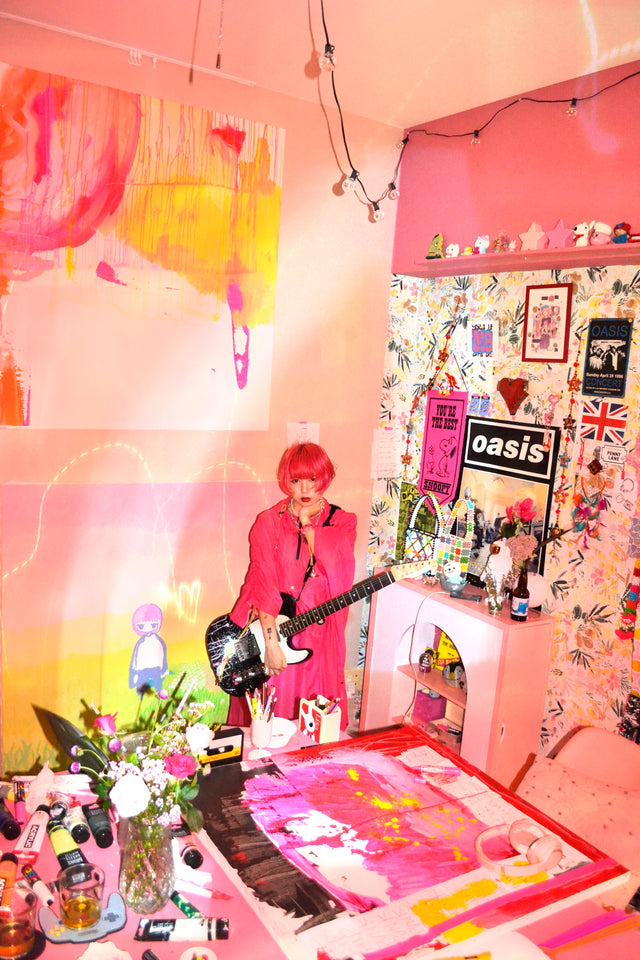 About SAIAKUNANA
Born in 1992 in Japan, SAIAKUNANA started her career with the name NANA. When her paintings were criticized as "saiaku", which means "terrible" in Japanese, she added this term to her name.

With her installation piece Art is Rock and Roll, SAIAKUNANA was awarded the grand prize at the 21st Taro Okamoto Award for Contemporary Art in 2018. She held her first solo exhibition in New York with the money that came with the prize. In over ten years of her career, SAIAKUNANA never joined any gallery. In 2021, she decided to set up her gallery, which shows her works exclusively in London.

SAIAKUNANA works with different media in her creative process. The subjects of her paintings are always coated with child-like innocence, hiding a rebellious soul underneath. Her works are often seen in music collaborations and publications.
MY SECRET PLACE
ALONE PINK
FIRST PINK
PINK PUNK GIRL
I WANNA TO SING HERE.
I MY ME MINE
PINK STEM
JUST ME
RED NIGHT
Red
PINK AND
SMALL POWER
NANA PINK
LOUD
NEVER DIE
SAIAKU NANA 2020